The Right Notions and Quilting Supplies Makes Quilting Easier
Finding just the right notions and quilting supplies for quilting can be confusing, there are so many to choose from.
Notions and quilting supplies consist of such items as: needles, threads, fabric markers, pins, thimbles, seam rippers, pincushions, measuring tape, basting spray, fabric glue and batting just to name a few.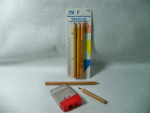 Marking Pens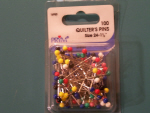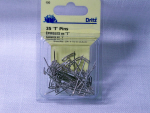 Short Quilt Pins, Safety Pins for Basting, and T-Pins


Rubber Quilt Thimbles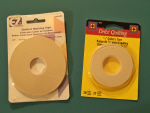 Quilt Basting Tape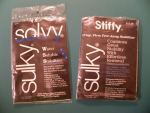 Stabilizer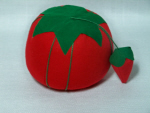 Pin Cushion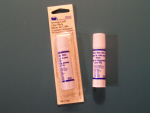 Sewing and Craft Glue

Two of the most confusing notions are needles and thread, yet needle and thread are the two most important elements of the quilt project, choosing the right one of both can determine the success of the project. Both needle and thread choices depend upon the type of fabric that is being sewn, so some discussion about choosing needles and threads can help to eliminate some of the possible confusion.
Needles
It is important to change needles for both hand quilting and machine quilting often. Changing the needle at the beginning of a new project is recommended, since needles become dull after a while and may develop nicks. Dull needles will not penetrate fabric properly during sewing and may cause the machine to have difficulty sewing the fabric, not to mention damaging the fabric. Needles for hand quilting and machine quilting have different size ranges, and machine needle size ranges are different from hand quilting size ranges.
Machine needles have two numbers. They come in needle sizes of: 60/8, 70/10, 75/11, 80/12, and 90/14. What do the numbers mean? Well, for a 90/14 needle, the 90 is the European size range and the 14 is the American size range. The smaller the number, the finer the needle point. Therefore, a 60/8 needle has a finer point. In general the needles used for machine quilting are sizes 70/10, 80/12, and 90/14.
Hand quilting needles sizes are based upon their diameter. There are two ranges in diameter size. These ranges are 1 to15 and 13 to 28.
There are also different types of machine and hand quilting needles. Machine needle types for quilting are commonly called sharps. Hand quilting needles are sharps, and betweens for quilting.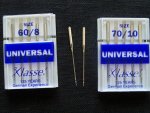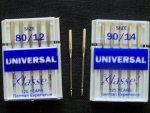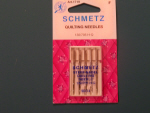 Threads
Choosing the right thread may be a little less confusing, but confusing nevertheless. The rule of thumb for selecting thread is to match the thread fiber to the fabric. What does this mean? If cotton fabric is being used, then it is best to use cotton thread. Since most quilting fabric used is cotton, the thread should be 100% cotton.
For a larger discussion on how to choose not only needle and thread for quilting, but any notions and quilting supplies, I think that one of the best quilting books ever is Better Homes and Gardens Complete Guide to Quilting. There is an entire chapter on Tools, Notions and Quilting Supplies. The chapter even contains a chart that matches needle and thread with what it would be used for. For example according to the chart, for machine piecing and binding cotton fabric with cotton thread, needle sizes 75/11 and 80/12 should be used.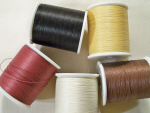 Cotton Thread for Quilting


I found this book and many other excellent books with information on quilting notions and quilting supplies at amazon.com
Combined with knowing your fabrics and their characteristics, choosing the right needle and thread can help to put one on the road to quilting success.
Quilting Tools Page
Piecing Page
Machine Quilting Home Page
Sewing Home Page