Darning Foot – The Multi-Purpose Embroidery And Quilting Foot
The darning foot is indeed a multi-purpose foot, not only is it used for embroidery, but it is also used for free motion quilting and of course darning, which is also just basic, old fashioned garment mending. This foot can either be made of metal or plastic, but has a distinctive circular shape, regardless of whether the foot is made of metal or plastic. The foot can also be an open toe foot or a partially open toe foot.
The foot is actually attached to the presser foot bar by removing the existing presser foot and shank and attaching the darning/embroidery/quilting foot, which generally has its own shank. With this foot the feed dogs must also be either dropped or covered. If the foot does not have its own shank, then it is attached to the existing shank, like any other presser foot.
For embroidery and darning the fabric project should be hooped for stability. For free motion quilting the fabric is moved back and forth under the foot by the sewer as stitching occurs, the key to obtaining the desired stitches is moving the fabric at the correct speed, not too fast and not too slow.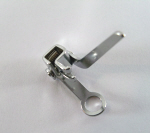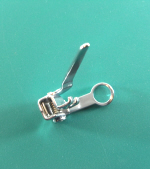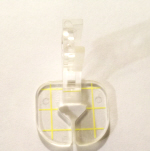 Free Motion Darning/Quilting/Embroidery Feet

For some interesting information on choosing the best foot for free motion quilting, click here on the link to generations-quilt-patterns.com
Some excellent references about presser feet are:
• The Sewing Machine Attachment Handbook by Charlene Phillips
• Fancy Footworks – Book and/or DVD by Nancy Zieman
For information about other sewing machine presser feet, click on the links below.
Edge Joining Foot
Curve Master Foot
Sewing Machine Feet Home Page
Sewing Machines Home Page
Sewing Home Page