Pique Fabric – A Ribbed Fabric Member Of The Cotton Family
Pique fabric is a member of the cotton family with distinctive raised ribbing. Due to the raised ribbing, pique has more body and stiffness than normal cotton, and as a result is considered a medium weight cotton. Pique is handled according to the characteristics of ribbed fabrics.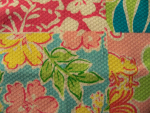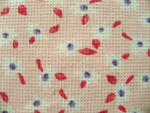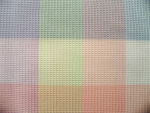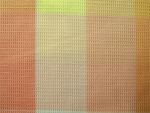 Fabric Characteristics:
• Much weaker than fabrics without ribs
• May require a nap layout
• Some are easily marred by pins, needles or ripping
• Susceptible to seam slippage
• Puckered seams are sometimes a problem
• Some creep badly when stitched
• Some are damaged during pressing
• May waterspot and show perspiration stains
Working With These Fabrics Requires:
• Sewing machine needles recommended 80/12
• Hand sewing needles sizes 5-10
• Sewing machine settings recommended is a stitch length of 2.5 mm
• Sewing machine foot recommended is the standard foot
• Thread recommended is good quality cotton or polyester
• Layout is without nap, double thickness
• Marking recommended is with Clo-Chalk or tracing wheel
• Tools and equipment recommended are sharp scissors, rotary cutter and mat, sharp shears, pins and fabric weights
• Seams and hems recommended are plain, double-ply, self-finished, piped, tucked, slot seams, and hems that are plain, hand double-stitched, hand blindstitched, blind catchstitched, catchstitched,
• Seam finishes recommended are flat fell, straight seam, each side of seam serged separately
• Hem finishes recommended are serged, hand stitched or topstitched with double needle
• Pressing with steam iron on cotton setting
• Closures recommended are buttonholes, snaps and button loops
These Fabrics Are Suitable For:
Pique is suitable for vests, jackets, fitted blouses, and bath robes.
For information about the notions, tools, and equipment required to complete a sewing project, click here to view the sewing notions home page
For more information about this family of fabrics some great references are:
Claire Shaeffer's Fabric Sewing Guide
More Fabric Savvy by Sandra Betzina
For more interesting information about Pique fabric click here on Wikipedia.org
To continue exploring information about fabrics follow the links below.
Plaid Fabric
Fabric Facts
Fabric Content
Return to Sewing Fabric Home Page
Return to Sewing Home Page