Interlock Knit Fabric – Another Double Knit Family Fabric
Interlock knit fabric is a type of double knit. Interlock knit fabric is ribbed on both the front and the back side of the fabric. These knits look smooth on both sides, and have little elasticity in the width, but good elasticity in the length. These fabrics are made by interlocking two ribbed fabrics that are each made with a single yarn.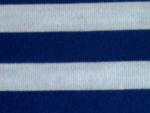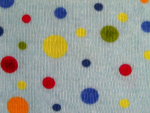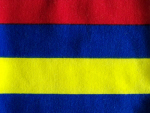 Fabric Characteristics:
• Are firm and hold their shape better than knits such as jerseys
• They require a nap layout
• Can get runs in the fabric from the end last knitted
• Ripped seams can leave marks and holes in the fabric
• Creases are almost impossible to remove
• Minimal shrinkage
• The sewing machine can eat the fabric and puckered seams and skipped stitches can be frequent problems
• They do not curl at the raw edges
Working With These Fabrics Requires:
• Sewing machine needles recommended are 60/8-80/12 universal, stretch and twin needles
• Hand sewing needles recommended are sizes 5-9
• Sewing machine settings recommended are a stitch length of 2mm with a balanced tension
• Sewing machine feet recommended are the wide-straight stitch, roller and zigzag
• Layout recommended is nap, double layer
• Thread recommended is all-purpose polyester, and cotton/polyester blend
• Tools and equipment recommended are sharp scissors, sharp shears, pins, fabric weights, fray retardant
• Marking tools recommended are all types except wax and tracing carbon
• Interfacings are rarely used
• Linings are rarely used
• Seams and hems recommended are for seams plain and stretch to name a few, for hems machine blindstitch, zigzag or stretch to name some
• Edge finishing recommended are facings such as self-fabric, bias and lace, also bindings, ribbings, applied elastic and casings
These Fabrics Are Suitable For:
These knits are recommended for casual garments such as t-shirts, dresses, blouses, palazzo pants, pull-on pants, unstructured jackets, turtlenecks, casual skirts and children's clothing.
For information about the notions, tools, and equipment required to complete a sewing project, click here to view the sewing notions home page
For more information about this family of fabrics some great references are:
Claire Shaeffer's Fabric Sewing Guide
For more interesting information about interlock knit fabric, click here on threadsmagazine.com and click on wazoodle.com
To continue exploring information about fabrics follow the links below.
Jacquard Fabric
Fabric Facts
Fabric Content
Return to Sewing Fabric Home Page
Return to Sewing Home Page