Home Decor Fabric – The Tools For Creating A Warm Cozy Home
Home decor fabric which includes upholstery fabric is too stiff for clothing, but just right for home décor projects. Home decor fabric can be used anywhere in the home, from the kitchen to the bathroom, the bedrooms, the living room and the dining room. The range of fabrics that can be used for home decor is quite large. They can range from light weight fabrics for curtains and pillow coverings to heavier weight fabrics for upholstering chairs and sofas.
Some of the most popular fabrics for the home are cotton which works well for upholstery, curtains, tablecloths and lampshades. There is silk which works well for window treatments or pillows. Linen is a chic fabric which wrinkles easily. Chenille is said to be great for children and pets.
There is also the consideration of the use of patterned fabrics versus solid colored fabrics, and the proper use of patterned fabrics and solids together.
Another consideration is the texture of the fabric, which includes stripes, checks, plaids, dots, damasks, florals, animal prints, geometrics, and what are called trees of life.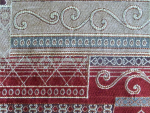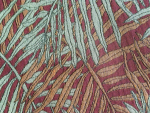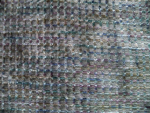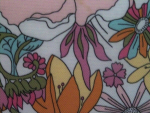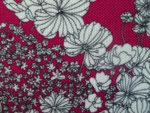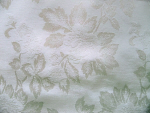 Many are overwhelmed by trying to decorate their home, what fabrics to choose? What colors? What textures? It is not simply a matter of what one likes as we might think. Mixing the wrong colors, fabrics, and textures could result in a less than cozy home.
There are even special fabrics with their own unique names that are well known to those in the world of interior designers.
A great new reference about fabrics for the home is the guide by House Beautiful called Fabrics For Your Home – 340 Designer Favorites by Jennifer Boles. In addition, there is the book by House Beautiful called Colors For Your Home – 300 Designer Favorites.

For great fabrics and fabric discounts, click here on Hancock Fabrics Homepage
For other interesting information about home decor fabric, click here on eHow.com

For information about the notions, tools, and equipment required to complete a sewing project, click here to view the sewing notions home page
To continue exploring information about fabrics follow the links below.
Houndstooth Fabric
Fabric Facts
Fabric Content

For information about the characteristics of individual fabrics and how the individual fabrics are sewn return to Sewing Fabric Home Page