Gabardine Fabric – The Fabric For Tailored Style
Gabardine fabric is a worsted suiting fabric with a twill weave, meaning that the weave has a diagonal rib pattern, which can go to the right or the left, and is actually a member of the wool family. To say that the fabric is worsted means that the yarns are highly twisted. In addition, gabardine fabric can also be made of silk, rayon, cotton or polyester, although wool gabardine is considered the most common. Good quality wool gabardine can be a little pricey.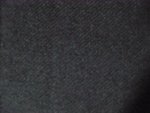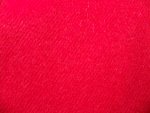 Fabric Characteristics:
• Easy to sew
• Difficult to easy
• Some may fray badly
• Difficult to press
Working With These Fabrics Requires:
• Sewing machine needles required are 70/10-80/12 universal or sharps
• Hand sewing needles recommended are sizes 5-9
• Sewing machine settings recommended are a stitch length of 3.0 mm
• Sewing machine foot recommended is a standard foot with a slightly loosened top tension
• Thread recommended should be good quality silk, all-purpose cotton, polyester or cotton/polyester blend, and for serging wooly nylon is recommended
• The layout should be with nap, double layer, right sides together
• Tools and equipment recommended are sharp scissor, sharp shears, rotary cutter and mat, pins, small safety pins, point turner and stabilizers
• Marking tools recommended are tailor tacks, tailor's chalk and Clo-Chalk
• Interfacings recommended are hair canvas, weft-insertion fusible, and appropriate weight sew-ins
• Seams and hems some recommendations are plain, and serged; for hems hand and machine blindstitch is one recommendation; seam and hem finishes recommended are pinked, serged, zigzag
• Edge finishes recommended are self-fabric facings, bindings and bands
• Closures recommended are all types
These Fabrics Are Suitable For:
Since these fabrics are firmly woven and crisp, they do well with topstitching details. They are suitable for tailored styles of garments such as coats, trench coats, tailored jackets, tailored pants, straight skirts, pleated skirts, tailored dresses, loose shirts, and riding habits.
For information about the notions, tools, and equipment required to complete a sewing project, click here to view the sewing notions home page
For more information about this family of fabrics some great references are:
Claire Shaeffer's Fabric Sewing Guide
More Fabric Savvy by Sandra Betzina
For more interesting information about gabardine fabric click here on Wikipedia.org
To continue exploring information about fabrics follow the links below.
Gingham Fabric
Fabric Facts
Fabric Content
Return to Sewing Fabric Home Page
Return to Sewing Home Page