Fleece Fabric – Warm, Fun and Versatile
Fleece fabric is one of the well known and popular fabrics. Fleece fabric is a double napped knit fabric. The process uses polyester, nylon, olefin, microfiber, and recycled plastic bottles. Fleece provides warmth without being bulky. Polar fleece invented by Malden Mills in 1979 is considered the best quality fleece because it pills the least. It also has a denser feel and a deeper pile. Fleece is a good fabric for beginning sewers and comes in a wide range of prices. Sales on fleece can be found just about all year round. The variety of colors and patterns is huge; there are even patterns in the colors and mascots of many of the college teams, testifying to the popularity of fleece.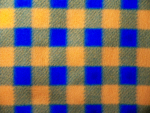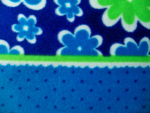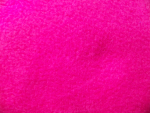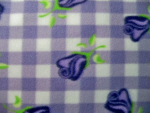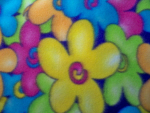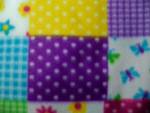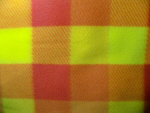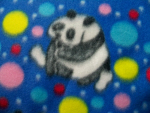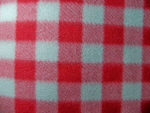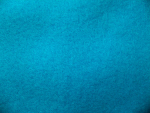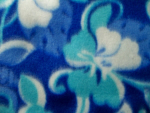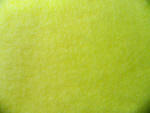 Fabric Characteristics:
• Easy to sew, comfortable to wear, and easy to clean
• It does not fray
• Many are reversible
• Has a nap and requires a nap layout
• Dries quickly, and retains its insulating property when wet
• The fabric is breathable, hypoallergenic, odor resistant, and not affected by salt water
• Has good shape retention
Working With These Fabrics Requires:
• Sewing machine needles recommended are sizes 70/10-90/14 universal, stretch, and twin needles
• Sewing machine settings recommended is a stitch length of 2.5-3.0 mm with a loosely balanced tension
• Sewing machine feet recommended are the wide-straight stitch, even feed, roller, satin stitch foot (also known as the embroidery foot)
• Thread recommended is good quality all-purpose polyester
• Tools and equipment recommended sharp scissors, sharp shears, rotary cutter and mat, pins, safety pins, shim
• Markers recommended are all types, except wax
• Seams and hems using a serger works well as well as other form of seams and hems including pinking
• Pressing should be none since fabric has a tendency to melt
• Closures all types
These Fabrics Are Suitable For:
Sweat shirts, pull on pants, short cropped jackets, vests, linings and insulation, ski wear, warm-up clothes, pajamas, robes, mittens, face masks, children's clothing, baby bunting, pillows, and especially blankets. Fleece comes in light weight, medium weight, and heavy weight fabric and the weight should be chosen to fit the type of garment or other item being constructed.
For information about the notions, tools, and equipment required to complete a sewing project, click here to view the sewing notions home page
For more information about this family of fabrics some great references are:
Claire Shaeffer's Fabric Sewing Guide
More Fabric Savvy by Sandra Betzina
For more interesting information about fleece fabric click here on nyfashioncenterfabrics.com
To continue exploring information about fabrics follow the links below.
Gabardine Fabric
Fabric Facts
Fabric Content
Return to Sewing Fabric Home Page
Return to Sewing Home Page