Flannel Fabric – A Warm And Cozy Member Of The Cotton Family
Flannel fabric always brings to my mind a warm and cozy feeling. Flannel is 100% cotton, a soft woven fabric and as a natural fiber fabric is a fabric that provides warmth. It is also considered a knitted fabric, since it is spun in a woven fashion. Flannel is a reasonably priced material. Cotton flannel is considered a lightly napped fabric and has light, soft fuzz.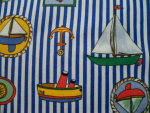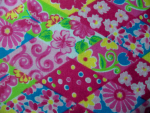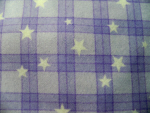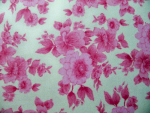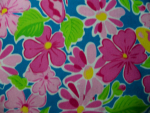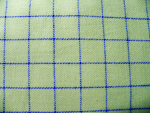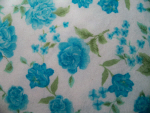 Fabric Characteristics:
• Requires a nap layout, double thickness
• Shrinks quite a bit
• Easy to sew
• Often used as batting between quilt layers or underlining in jackets
• Mats, pills and shows wear easily
Working With These Fabrics Requires:
• Sewing machine needles recommended are 80/12 sharp or universal
• Sewing machine settings recommended is a stitch length of 2.5 mm
• Sewing machine foot is the standard presser foot
• Thread is cotton or polyester
• Tools and equipment are scissors or rotary cutter
• Interfacing recommended is fusible tricot
• Seams and hems recommended plain, top stitched
• Closures recommended buttons with machined button holes
• Pressing should be with a steam iron on a cotton setting
These Fabrics Are Suitable For:
This fabric is a great fabric for warm cozy pajamas, pull on leisure pants, shirts (especially men's shirts) receiving blankets for baby, as well as linings for jackets and batting for quilts to give them an extra layer of warmth.
For information about the notions, tools, and equipment required to complete a sewing project, click here to view the sewing notions home page
For more information about this family of fabrics some great references are:
Claire Shaeffer's Fabric Sewing Guide
More Fabric Savvy by Sandra Betzina
For more interesting information about flannel fabric click here on Wikipedia.org
To continue exploring information about fabrics follow the links below.
Fleece Fabric
Fabric Facts
Fabric Content
Return to Sewing Fabric Home Page
Return to Sewing Home Page