Nylon Fabric – The First True Synthetic Fiber
Nylon fiber used to make nylon fabric was the first synthetic fiber, and was introduced by DuPont in 1938. Nylon is an oil by-product. Nylon was used extensively during World War II by the military in parachutes, tow ropes, tents, tarpaulins and tires. Nylon is also durable, elastic, easy care, naturally water repellent and wrinkle resistant.
The nylon family consists of fabrics made of Antron, Cordura, Quiana, and Helanca.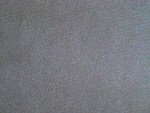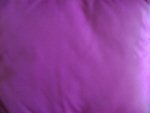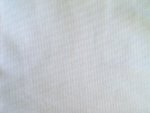 Fabric Characteristics:
• They don't shrink but can stretch on the bolt
• Skipped stitches and puckered seams can frequently be a problem
• Can dull needles and scissors quickly
• Woven nylon can fray badly
• They don't ease well
• Can easily be damaged by a hot iron
• Can pill
• They collect static electricity, causing soil and lint to cling to the surface
Working With These Fabrics Requires:
• Sewing machine needles recommended are 70/10-80/12 universal, sharps, stretch, and ball point depending on the fabric structure and weight
• Hand sewing needles recommended are sizes 5-10
• Sewing machine settings recommended is a stitch length of 2 mm
• Sewing machine feet recommended are wide straight-stitch, zigzag, roller and even-feed foot
• Thread recommended is all-purpose polyester, cotton/polyester blend; for topstitching all-purpose, machine embroidery thread and top stitching thread is recommended
• Tools and equipment recommended are sharp scissors, sharp shears, rotary cutter and mat, pins, water soluble stabilizer
• Layout recommended for knits a nap layout, and for wovens, a without nap layout
• Marking tools recommended are all types except wax
• Seams and hems recommended are dependent on fabric transparency, structure, weight and garment quality, and care requirements
• Seam and hem finishes recommended, all types
• Interfacings, linings and underlinings recommended are dependent on fabric transparency, structure, weight and garment quality, and care requirements
• Edge finishes recommended are facings, bindings, bands, casings, and ribbings
• Closures recommended are machine buttonholes, buttons and loops, decorative snaps, light weight zippers and invisible zippers
These Fabrics Are Suitable For:
Nylon Fabric is suitable for lingerie, foundations, ski clothes, blouses, dresses, casual sportswear, windbreakers, children's clothing, rainwear, swimwear, and exercise wear.
For information about the notions, tools, and equipment required to complete a sewing project, click here to view the sewing notions home page
For more information about this family of fabrics some great references are:
Claire Shaeffer's Fabric Sewing Guide
For more interesting information about Nylon fabric click here on Wikipedia.org
To continue exploring information about fabrics follow the links below.
Percale Fabric
Fabric Facts
Fabric Content
Return to Sewing Fabric Home Page
Return to Sewing Home Page