Linen Fabric – The Oldest Natural Cellulose Fiber?
Linen fabric is thought to be the oldest natural cellulose fiber. Some also think that linen is made from cotton, but it isn't. Linen fabric is made from the flax plant, and its fibers are spun into yarn, and then woven into fabric. Linen comes in a variety of weights from light weight handkerchief linen to heavy weight linen used for making suits. It is cool and comfortable to wear, lint free and moth resistant. Linen is more expensive than cotton fabric.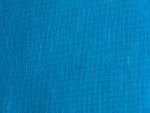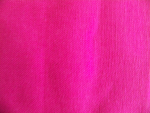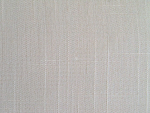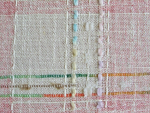 Fabric Characteristics:
• Some are sheer fabrics and some are heavy fabrics
• Frays badly
• Shrinks
• Doesn't ease well
• If a press cloth is not used can look shiny on the right side
• Loses some crispness when washed
• Wrinkles badly
• Doesn't attract lint
• Has good moisture absorbency and is comfortable to wear
• Dries quickly
• Resistant to alkalis in detergent, moth resistant, but is damaged by mold, mildew and silverfish
• Yellows with age
• Has poor elasticity
• Unwanted creases are difficult to remove once pressed
Working With These Fabrics Requires:
• Sewing machine needles recommended are 60/8-90/14 universals depending on fabric weight
• Hand sewing needles recommended are sizes 5-10
• Sewing machine setting recommended is 2-3 mm
• Sewing machine presser foot should be standard
• Thread recommended is good quality all-purpose cotton, polyester and cotton/polyester blend and for topstitching cotton, polyester, rayon or silk
• Layout is without nap, double layer, right sides together
• Marking recommended is all types, except wax, colored chalk and temporary marking pens
• Tools and equipment recommended are sharp scissors, rotary cutter and mat, sharp shears, pins, small safety pins, shim, fabric stabilizers
• Seams and hems recommended are for light weight fabrics and heavy weight fabrics, plain seams, French seams, double ply serged to name a few; for hems depending on the fabric weight double fold, machine rolled hem for light weight fabrics and for medium to heavy weight fabrics machine stitched blindstitch, catchstitch, to name a few
• Seam and hem finishes recommended are unfinished, pinked, serged, zigzag, turned and stitched to name a few
• Closures can be buttons with button holes, snaps to name a few
These Fabrics Are Suitable For:
Linen is suitable for loose shirts and pants, boxy jackets, tailored dresses, skirts, unstructured jackets and separates depending on the weight of the fabric.
For information about the notions, tools, and equipment required to complete a sewing project, click here to view the sewing notions home page
For more information about this family of fabrics some great references are:
Claire Shaeffer's Fabric Sewing Guide
More Fabric Savvy by Sandra Betzina
To see some interesting uses of linen fabric represented by these swatches, click here to visit the sewing gallery

For more interesting information about linen fabric click here on Wikipedia.org
To continue exploring information about fabrics follow the links below.
Madras Fabric
Fabric Facts
Fabric Content
Return to Sewing Fabric Home Page
Return to Sewing Home Page