Denim Fabric – A Member Of The Twill Weave Fabrics
Denim fabric like canvas, drill, and duck are densely woven twill fabrics. Denim fabric is the one most often used to make apparel and fashion accessories. Denim was originally made of 100% cotton, but today denim is available in cotton-polyester blends and cotton-spandex blends much to the delight of those of us that are now baby boomers and who still love our jeans!
Denim not only comes in cotton blends, but now comes in different colors and patterns as well, so no longer is denim just blue and no longer is denim just used for blue jeans.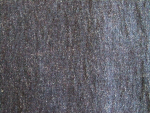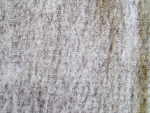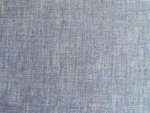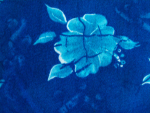 Fabric Characteristics:
• A crisp, densely woven fabric
• Has a twill weave and might require a nap layout for brushed denim and without a nap for regular denim
• Can be bulky and multiple layers may be hard to stitch
• Shrinks when washed
• The colors may fade with wear
Working With These Fabrics Requires:
• Sewing machine needles should be sizes 80/12-100/16 depending on the fabric weight
• Hand sewing needles should be sizes 5-9
• Sewing machine settings should be a stitch length of 2-3 mm with variable tension and pressure
• Sewing machine feet used should be straight stitch or wide straight stitch, jeans, zipper, even feed, roller or edge stitch
• Thread used should be good quality all-purpose cotton, polyester, cotton/polyester blend and for topstitching all-purpose denim and regular top stitching thread, also metallics, heavy duty or upholstery thread
• Tools and equipment required are sharp scissors or rotary cutter and mat, sharp shears, shim, hammer, pins
• Markers can be all types except wax
• Interfacing can be sew-in or fusible
• Seams and hems can be plain, topstitched just to name a few for seams, for hems plain, topstitch, hand blindstitch, machine blindstitch, twin needle just to name a few, for seam and hem finishes single, double-ply, serged, pinked, zigzag just t name a few
• Facings and edge finishes self-fabric facing, contrast facing, bindings, bands, and ribbons
• Closures can be all types
• Pressing should be with a high temperature and steam
These Fabrics Are Suitable For:
Denim now comes in weights from light to heavy and can be used for all sorts of creations, such as jeans, bomber jackets, straight skirts, semi-fitted shirtdresses, tailored shirts, upholstery and pillows. Light weight denim is better for shirts and dresses, and heavy weight denim is better for straight skirts, pants, and jackets.
For information about the notions, tools, and equipment required to complete a sewing project, click here to view the sewing notions home page
For more information about this family of fabrics some great references are:
Claire Shaeffer's Fabric Sewing Guide
More Fabric Savvy by Sandra Betzina
To see some interesting uses of the fabrics represented by these swatches, click here to visit the sewing gallery

For more interesting information about denim fabric, click here on Wikipedia.org
To continue exploring information about fabrics follow the links below.
Double Knits
Fabric Facts
Fabric Content
Return to Sewing Fabric Home Page
Return to Sewing Home Page